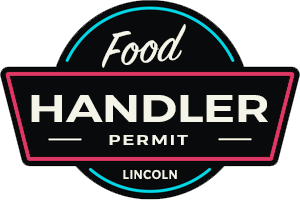 Food Handler FAQ
I've forgotten my password.
Visit forgotten password page and enter the email address associated with your account. You will then receive a link at that email that will allow you to reset your password. If you don't get it right away please check your spam folder.
Can I get Responsible Beverage Service Training here?
No. That will continue to be done at https://fbstnebraska.education. Unfortunately logins are not universal for both sites.
I've registered but can't login or reset my password. What should I do?
After registration you will receive an email from administrator@lancasterfoodsafety.com with the subject line of 'City of Lincoln Food Handler Training Permits - Account Activation'. You may need to check your spam folders if you do not see this email in your inbox. Until you activate your account you will not be able to login, complete payment, or reset your password. If you did not get or cannot find the email please fill out the Contact form with your name, email address, and a request to have the email sent again.
I've completed all 3 units but only see a permit for the last unit on my Profile page. Where do I get my permit for Unit 1 Serve Clean?
Each new permit replaces the previous permit. So a permit for Unit 3 Restricted/Shift Manager also counts as a permit for Unit 2 and Unit 1.